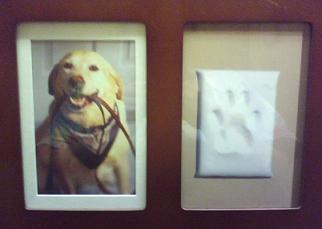 The family pet is the heart of the household. They share their love with no strings attached, they inspire laughter and fun. A pet is always there to greet you at the end of a long day, and they are there to cheer you up when you are feeling blue. They are there to guard you at night when you are sleeping. A persons pet is a constant in an ever changing world. They don't care if the gas prices are rising or that their vet bills match thir owner's doctor bills. They just care that you love them and feed them and play with them.
So when the time has come for them to leave us, whether it is suddenly or a hard decision made, the hole that their absence will leave can be devastating. We at Jackson Veterinary Clinic understand the loss and the heartache that loosing, what is essentially your child, or your best friend, can be like. We have all lost a pet that has touched our hearts. We know that there will be an adjustment period where it feels like you will never fill that void. We understand what you are facing.
Jackson Veterinary Clinic has always prided itself on its customer service. We are here to laugh with you about your new puppy or kitten, and we are here with you, watching it grow, and we want to be here for you when the end has come for your baby. Because as much as you have loved your pet, we have also watched them grow, or cared for them when they were sick. We have been there with you through everything, and we will cry with you in the end, because your baby has become a part of our family as well as yours.
We offer several different rememberance packages for your baby. To see these packages you may either come into the clinic or visit our cremation provider's homepage at www.greenbrier.cc.