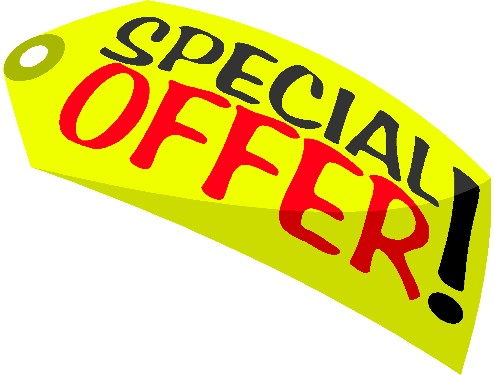 Call to find out what our most current specials are.
We understand that when you have babies that are very sick or when you have several babies, you can use all the help that you can get. So for those of you interested in trying to shave a bit off of your total bill, check below for our discounts to see if any of them apply to you.
Senior Citizens Discount: 10% off for senior citizens 60 or older. Please let us know that you qualify for this because we will not ask. That would be rude of us.
3 or More Discount: 10% off when you bring in 3 or more animals at the same time.
Free Rabies Shot For Adoptions: We will provide a free rabies shot for any animal that has been adopted from animal control. Your local animal control can provide you with the appropriate paperwork at the time of the adoption.
Public Safety Officials: 10% discount for all firefighters, EMTs, police officers, & military personnel. Must have ID at time of check out. Cannot be combined with any other discount.
For those who need a little more help than just a discount can provide, we can set you up to apply for Care Credit. This is a company that, once approved, will finance your bills. For more information you can either drop by to see us or visit Care Credit's website www.carecredit.com.
You may also want to look into ASPCA Pet Health Insurance. For more information visit their website.